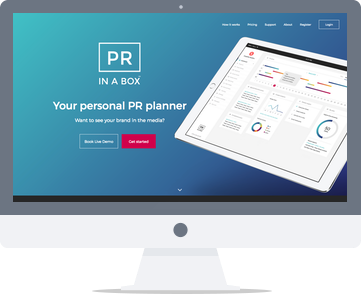 PR in a Box is an interactive platform providing customers with the tools and resources to generate their own media coverage without the need of PR agencies. They came to us at SEO MCR to help them optimise their website and increase their positioning on Google, as well as to manage their social media.
To increase positing in Google for targeted keywords

To increase awareness of brand and generate sales through social media
Our team developed a SEO strategy that would ensure their website was optimised for Google as well as increasing their position to the top pages for target key words, found from in-depth keyword research. In addition, our social media team worked to generate a bespoke strategy across all platforms that would make PR in a Box stand out and generate interest in the product they have.
As a new and rather niche product, SEO MCR needed to make sure PR in a Box stood out from PR agencies both on Google and on social media.
As a result of our work, PR in a Box now ranks top for targeted key words and has seen an increase of traffic to their website, both from Google and from social media. In addition, they now have an active social media presence and a growing number of followers.