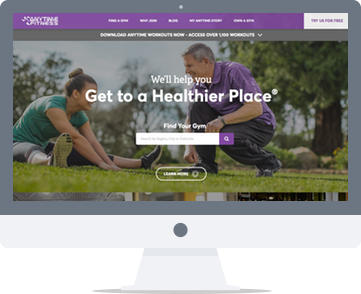 Anytime Fitness is the biggest fitness chain in the world, with over 3,300 clubs worldwide. Their most recent addition in Bow (London) decided to come to us to set up their social media following completely from scratch.
To set up a social media following across Facebook, Twitter, Instagram, and YouTube

To generate a good level of engagement and get people interested in the upcoming gym

To promote membership and attract new customers
We set up all the profile and started engaging with people from the outset, through asking questions and designing polls to ensure our audience felt involved with the set-up of the gym

We implemented a video strategy and worked with the club manager to get some videos that would connect with people.

We developed a strategy that would release small bits of information at the right time, in order for the excitement to build.
With absolutely no social media presence, and a gym that hadn't even been built, SEO MCR needed to think outside the box on how to engage social media users and create original content.
We have created a great following across all social media platforms and have successfully engaged with our audiences to build the excitement.